*Pricing based on MRX-8 2015 promotion which includes mobile apps.
Example of a base, feature-rich control system with control of entertainment—and adds a URC award-winning, superior Wi-Fi remote.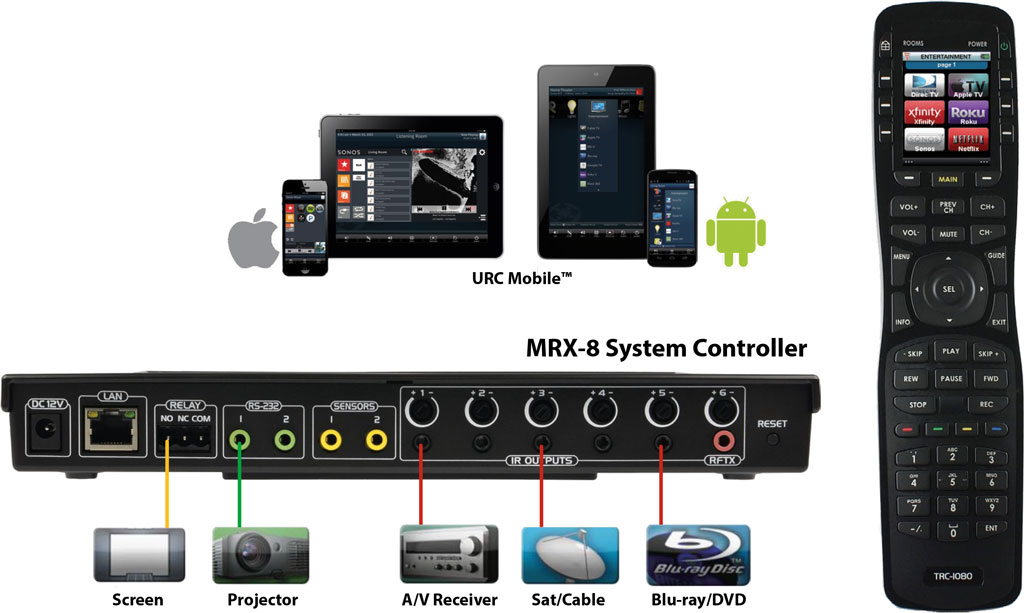 CALL NOW (424) 271-2099
for a FREE Consultation
* Note: Prices do not include time for programming and installation. Therefore, depending upon system or subsystems in the project, some accessories or peripheral pieces may be required that may not be shown or included in the estimated. Pricing and features subject to change without notice.
Select your Package
WHAT'S INCLUDED
• MRX-8 Compact System Controller
• Unlimited iOS mobile app
• Unlimited Android™ mobile app
• TRC-1080 Remote
Get a Free Consultation
Getting Started with Home Automation
Systems to Suit All Your Home Automation Project.