Effortless TV setup
We can mount any TV size, on any wall type, and even provide a bracket.
Enjoy home improvement
We can neatly conceal wires and configure supporting devices too.
Free up space in no time
Your TV will be mounted in the wall faster than an episode of Game of Thrones
WHAT'S INCLUDED IN MY TV MOUNT INSTALLATION?
Conduct a pre-installation site survey upon arrival at your home.
Secure the mounting bracket provided by the customer (or included in the factory, if applicable) to the wall.

Mount and secure your flat panel TV to your TV wall mount.

Connect the TV power cord to an existing AC power outlet-by surface mounting only and TV cables to your streaming service.
Integrate the video components. (Includes: TV, Cable/Sat Box, DVD, Video Game units, A/V receiver, CD player,  blue ray players and similar components. Does not include: TiVo, Sling box or any networked-type video components.)
Set up the speaker system to operate up to 7.1 surround sound system.
Verify that all speakers are properly positioned and working.
Ensure all wire and cables are neatly dressed.
Program the basic functions of your remote controlled devices.
Clean up work area and remove debris.
Demonstrate the operation of your new flat-panel TV and components.
WHAT'S NOT INCLUDED MY PROFESSIONAL TV MOUNTING?
Speaker mounting on the wall or in the wall.

Programming of universal-type learning remote.
Frequently Asked Questions
Why should I hire Crisp AV?
We are going to help you to avoid all the paint of drilling, lifting and installing your smart tv, if you have a new Sony, Samsung, LG, Vizio, Sharp, Panasonic or any other brand, we have it all covered. We have the experience to do the job right.
How much does everything cost?
Risk-free, Get a quote in seconds. Pay us in advance or when the job is complete. Rest easy knowing everything is under a 90-day guarantee.
How long will the installation take?
When you schedule your service, your appointment time will fall within a 4-hour window. While there are a number of factors that can affect the length of an appointment, a standard TV Mounting and Installation job usually last between 90 and 120 minutes.
Which mounts are compatible with my TV?
Nearly all TVs are VESA compliant, which means they have a standard hole pattern for mounting onto a bracket. You likely won't have to worry about it, but you can confirm that mount is VESA compliant by reading your TV's instruction manual
Can you install a TV mount into any wall material?
Yes, we can install into almost any kind of wall material and will let you know if there are obstacles to doing so. The price of the installation depends on how harder the materials are, such as brick, concrete, stone, cinder block and hollow block.
Can I mount a TV above my fireplace?
This is a common installation for our us, however, wall material like brick and the location of your fireplace to your home theater equipment can make it more of a challenge. Also, keep in mind that the placement might be too high for comfortable or clear viewing, and heat damage could become an issue. Consult with our experts for complete answers to these questions.
What TV Mounting Services Do We offer?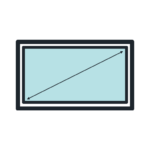 Dismount your current TV, if needed and mount any TV size.
Install a standar fixed, tilt or full motion mount to suit your space.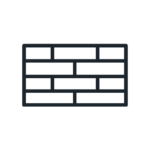 Mount on any wall type, including brick or concrete.
Connect any necessary external devices